Archive for February 2018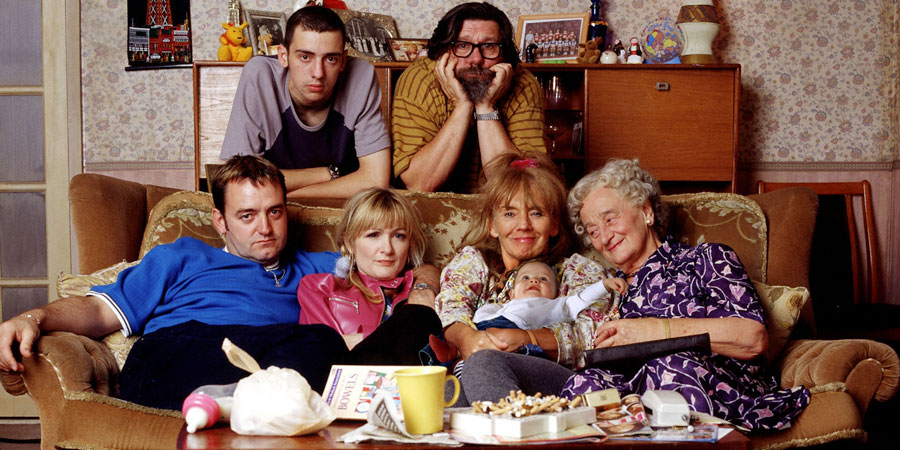 I have a billion things to do and an unwelcome visit to the dentist today but have become sidetracked by the Royle Family.  Note the 'e' at the end of Royale because it is not Harry, William, Charles and Elizabeth I'm talking about.  No, it's Denice, Dave, Jim, Barbara and Anthony.  They are a family that is probably closer to everyone's roots than we would all like to admit.
These days we have to be cool, beautiful and have exciting lives (or at least pretend we have).  The Royale family is reminiscent of simple Saturdays spent at Grandparents talking about everyday things.  Nothing remarkable happens and everyone is very familiar with each other but you knew that love enveloped the family.
Life revolves around the television schedule which provokes lots of banal conversations about nothing particular.  This is where the magic lies because weaved within the monotony the family counsels each other with everyday ups and downs.  We mock the family for their crudeness and lack of sophistication but they are united and communicating with each other.
This nineties sitcom is dated due to the lack of technology and the fact that everyone is engaging together.  These days everyone has their own screen to look at and communicates through text messages and narcissistic Facebook posts.  Everyone over shares their thoughts and fiction becomes truth if enough people believe it.
We see celebrities with jet-set lifestyles dying prematurely of illnesses associated with poverty.  Sadly they die alone or are discovered by paid employees.  Lottery winners end up despising their win and self-destruct with the change of life it brings.  Our wildest dreams involve yachts, foreign holidays, fast cars and big houses but our soul and hearts yearn for family and love and being able to be ourselves with people who love us unconditionally.
The Royale family has the type of lifestyle we really want it is not perfect, shrouded in poverty and conflict but there is a sense of belonging and love that money just can't buy.